Semester Study Abroad
The Spanish faculty offers two options for a semester-long study abroad in Spanish. Each allows Hanover students to spend an academic semester off-campus taking courses which can be counted toward a Hanover College degree. Students who participate in either of these programs will be taking regular university courses with Spanish or Mexican students. Both of these programs are true exchanges, making them very affordable and offering students the chance to interact with Spanish and Mexican students at Hanover too.
The Universidad de Castilla-La Mancha (UCLM), Ciudad Real, Spain. Located is a small city approximately 125 miles south of Madrid, UCLM is part of a multi-campus system established in 1985. Ciudad Real itself is a city relatively untouched by American influence and offers a unique environment that will allow Hanover students to experience life in a typically Spanish community. Hanover students take classes taught in Spanish with Spanish peers and live in a dorm with Spanish roommates.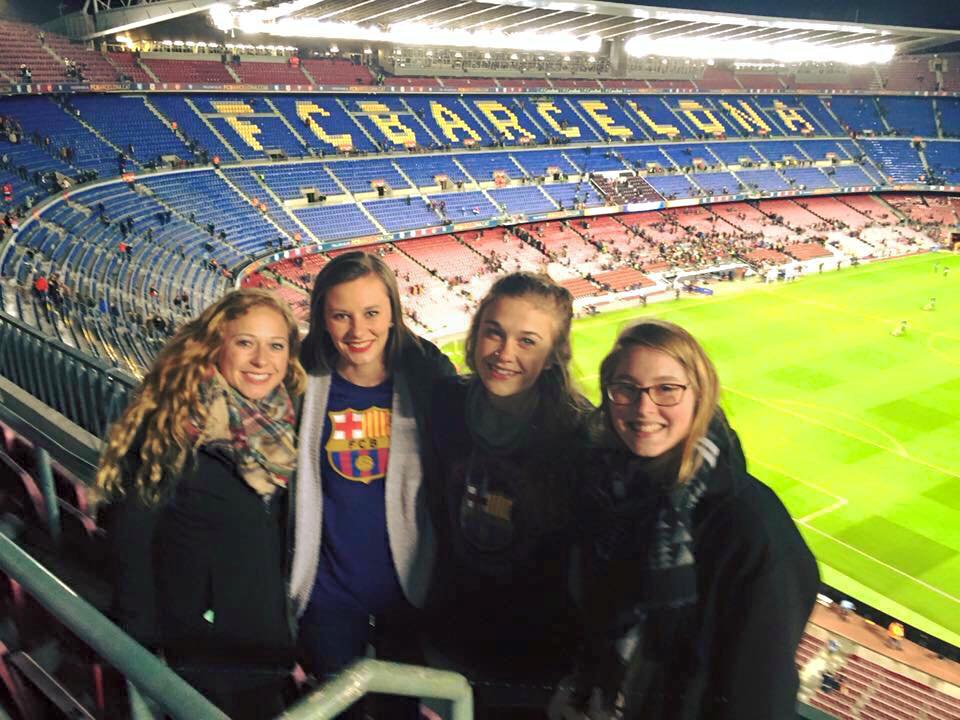 Elaine Simpson, Madison Conway, Alex Weeden, Morgan Werner (Class of 2017) studied at UCLM during winter term 2016. In the photograph they are at F.C. Barcelona Nou Camp to watch a soccer game.
Universidad del Valle de Atemajac (UNIVA), Guadalajara, Mexico. UNIVA is located in a large, vibrant city 300 miles west of Mexico City. UNIVA is a relatively young, private university with programs in business, communication (including radio/TV and journalism), computer science, psychology and graphic arts. In addition, they have recently opened a department of humanities. Hanover students take classes taught in Spanish with Mexican peers and live with Mexican families. 
Awilda Rodríguez, Class of 2017 and UNIVA student, during her visit to the Mayan archeological site of Chichen Itzá in the Yucatán.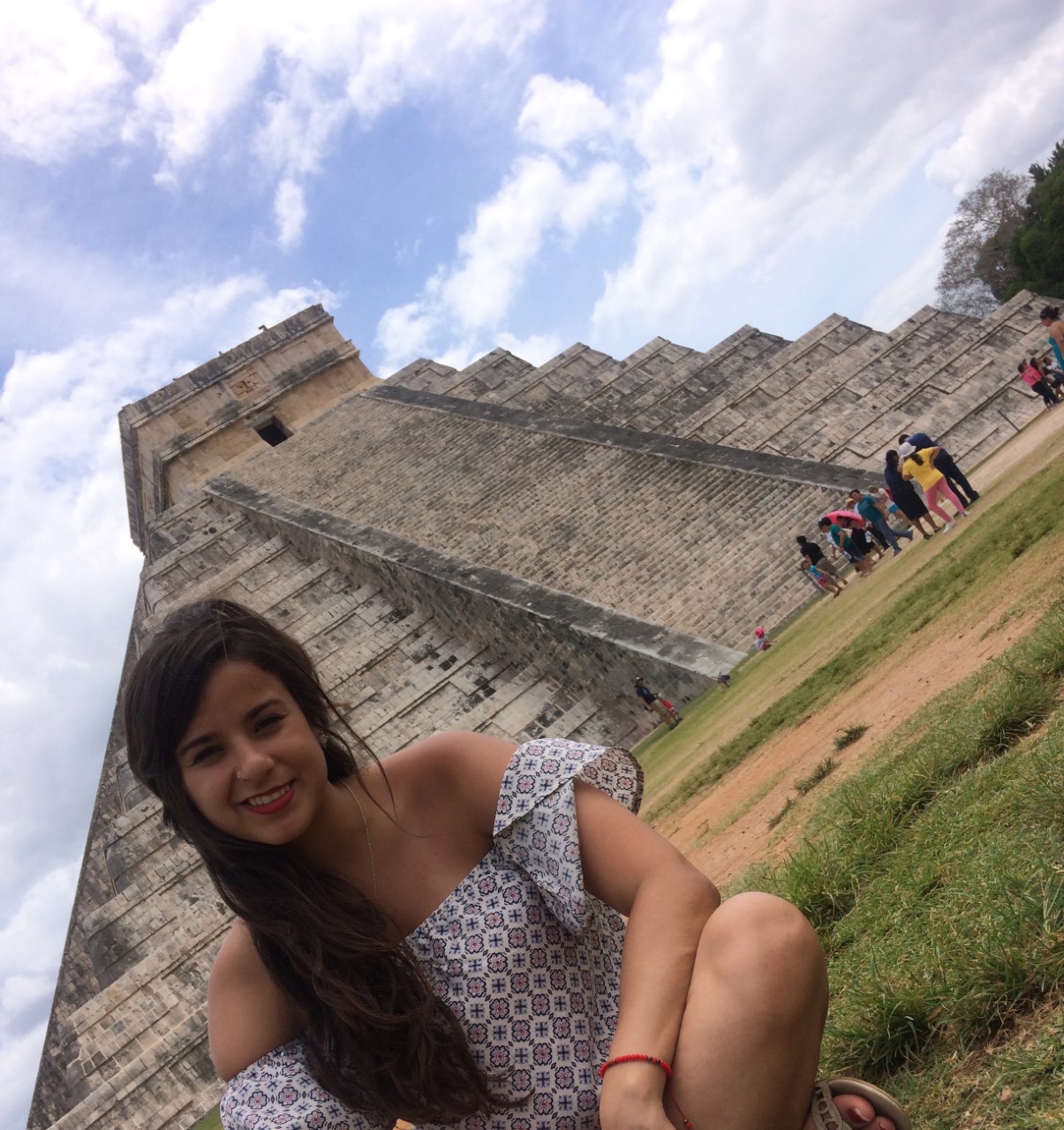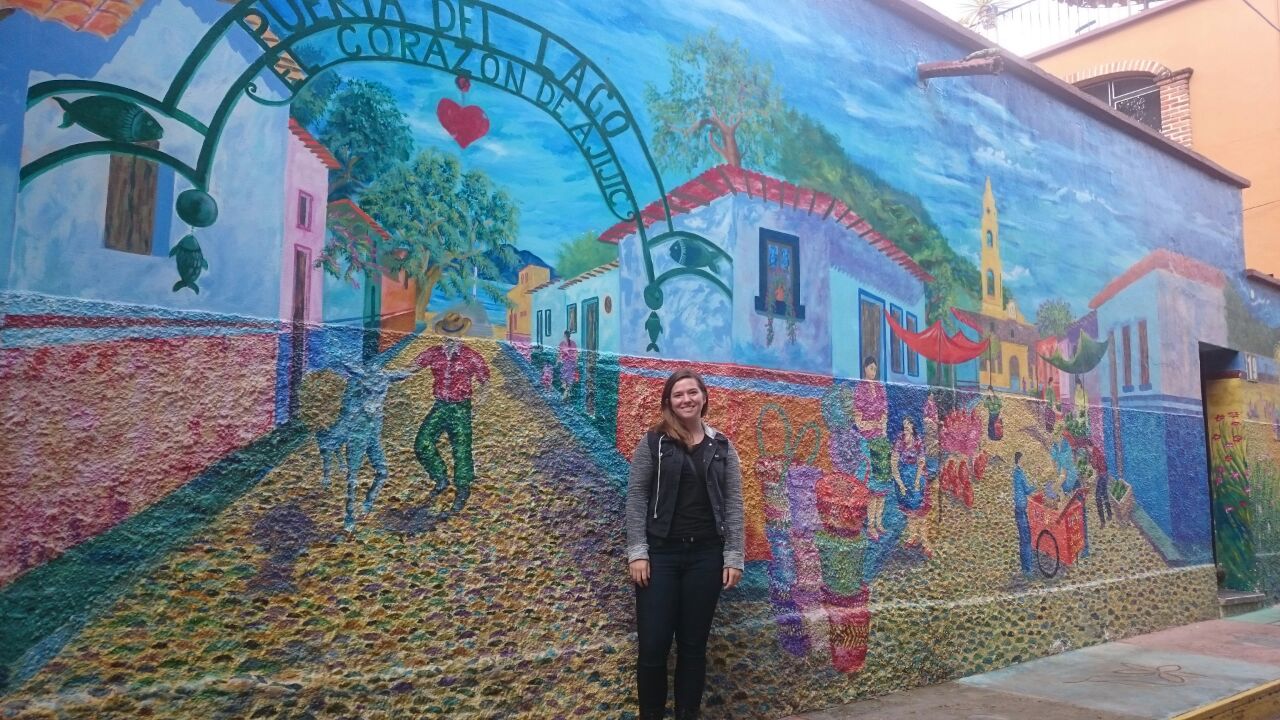 Vivian Waddle, Class of 2017,and UNIVA student in the streets of Guadalajara, México